Asus Zenfone 10: It's not easy to find small phones nowadays. The best options for consumers are usually the regular Samsung Galaxy S23 or one of the smaller iPhone 15 devices. However, Asus started a trend with the Zenfone 8 by focusing on small phones. Last year's Zenfone 9 stayed smaller than both Samsung and Apple's offerings. Despite rumors, the Asus Zenfone 10 continues with the same smaller 5.9-inch size. It doesn't have any fancy or new features, but it's a standard smartphone with a nice design, decent camera, and great performance. Plus, it won't take up much space in your pocket.
Last year, we praised the Asus Zenfone 9 as the top small phone in any ecosystem, and we're thrilled to announce that the Asus Zenfone 10 has now claimed that title. It retains all the excellent qualities of its predecessor while making targeted improvements in the right areas. This solidifies its position as the ultimate choice for anyone seeking a compact Android smartphone.
Asus Zenfone 10 Specifications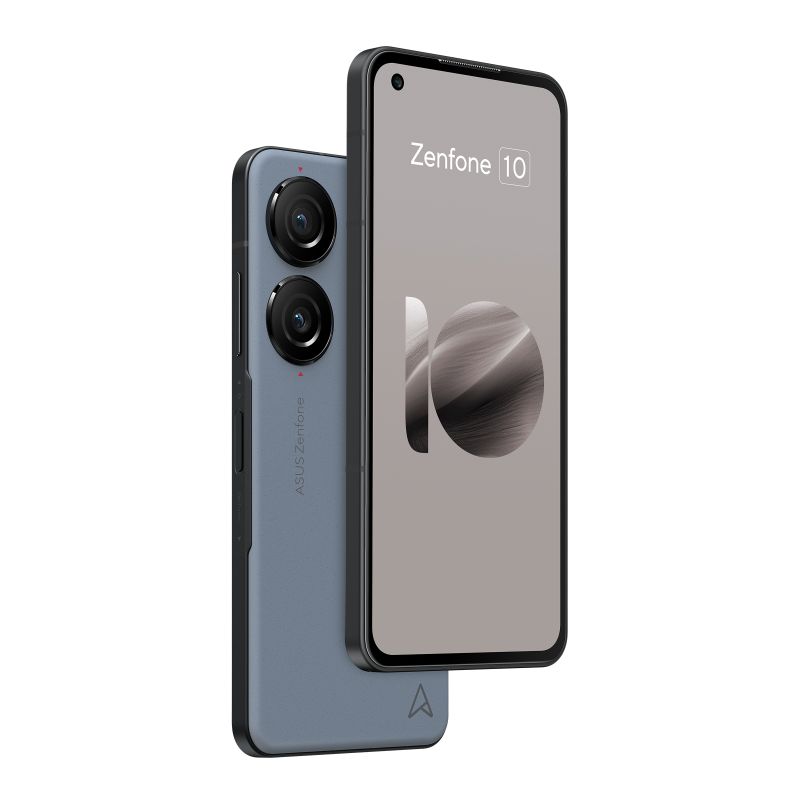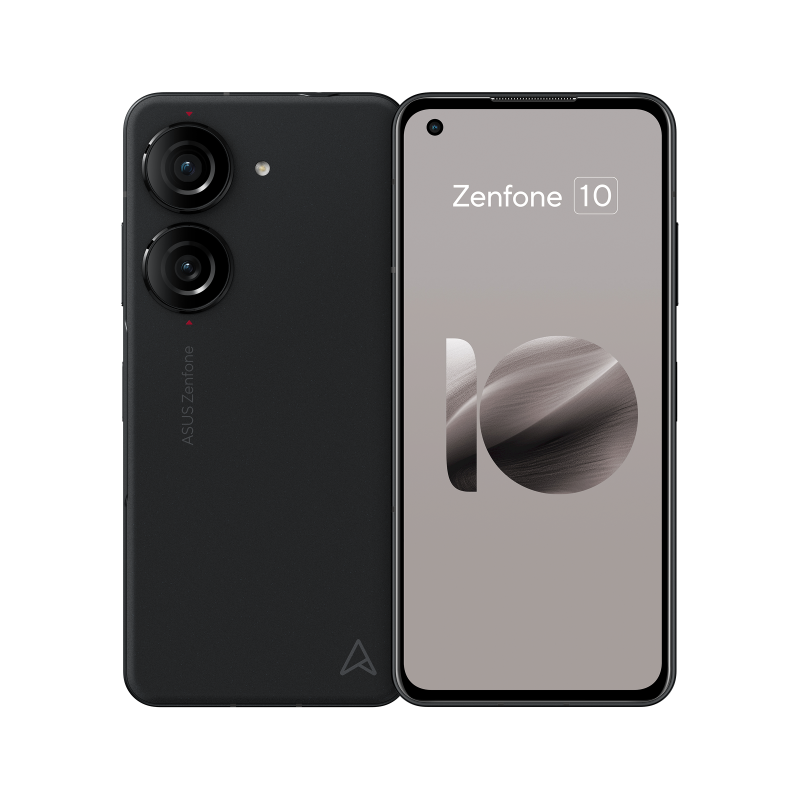 Brand
ASUS
Software
Snapdragon 8 Gen 2
Display
5.9-inch 120Hz AMOLED
Resolution
1080 x 2400
Battery
4,300mAh
Charging
Wired 30W Hyper Charge
Qi Wireless 15W
Operating System
Android 13
Cameras
Front Camera: 32MP RGBW (8MP output)
Rear Cameras:
Main: 50MP
Wide: 13MP, FOV 120°
Ports
USB-C, 3.5mm audio jack
Connectivity
5G, 4G LTE, Wi-Fi, Bluetooth, NFC
Colors
Midnight Black, Starry Blue, Aurora Green, Eclipse Red, Comet White
Weight
6.07 ounces (172g)
IP Rating
IP68
RAM/Storage
8GB/128GB
8GB/256GB
16GB/512GB
Asus Zenfone 10: release date and price
Asus officially announced the Asus Zenfone 10 on June 29 and stated that it was available for pre-order from that day until July 31.
It is expected to start shipping in the UK and Europe from July 31, followed by its release in the US and Australia a few weeks later.
The starting price for the Zenfone 10 is £749.99 / €799, which is the same as the starting price of the Zenfone 9. While we don't have official pricing information for the US or Australia yet, based on the European price, it is likely to be around $699 in the US and AU$1,210 in Australia.
Pro's and Con's of Asus Zenfone 10
Pros:
Compact and comfortable size, suitable for those who prefer smaller phones.
The digital gimbal feature performs well in video mode, providing stabilized footage.
No compromises in terms of performance, delivering excellent speed and responsiveness.
Cons:
The camera system is good overall, but it lacks advanced features and may not satisfy professional photographers.
The higher refresh rate of 144Hz is limited to game mode, restricting its usage in other applications.
Asus Zenfone 10: Colors, Design and Hardware
These days, smaller phones often sacrifice specifications due to the physical limitations of high-end components requiring more space. However, Asus has managed to defy this trend with the Zenfone 10, packing flagship specifications, a headphone jack, and even wireless charging into a compact form factor an impressive engineering feat that the company takes pride in.
The Zenfone 10 is designed for one-handed use, and it excels in this aspect. Users will find it comfortable to navigate with their thumb, and the convenient swipeable "ZenTouch" button on the right-hand side, which also functions as a fingerprint sensor, allows for easy access to the notification shade. Android's one-handed mode further enhances the usability, making it effortless to reach elements on the top half of the display. The only minor drawback is accidentally pulling down the notification shade with the palm while using the phone one-handed.
In terms of design, the Zenfone 10 closely resembles its predecessor, the Zenfone 9, to the extent that some cases designed for the latter can fit the Zenfone 10 as well. It features a boxy design that enables the company to accommodate all the necessary components. While personally favoring larger phones, the Zenfone 10 strikes a good balance in size, allowing for comfortable content consumption and use of apps that benefit from a larger display.
Speaking of the display, it offers a 5.92-inch FHD+ AMOLED panel with vibrant colors and a good range. While the official brightness rating is unknown, the screen remains visible and legible even under direct sunlight. Although slightly higher brightness would be desirable, overall, the display performs well. Notably, the refresh rate is a highlight, offering the flexibility to toggle between automatic adjustment (60-120Hz) or manual selection of 60, 90, or 120Hz. It can reach up to 144Hz, but only in gaming scenarios.
One standout aspect of the Zenfone 10 is its unapologetic use of a plastic back that still manages to look appealing. The available color options include black, red, blue, white, and green. The inclusion of a black plastic shell case in the box is appreciated, although a clear case or one matching the phone's color would have been preferable.
Asus has made improvements to the back design, eliminating unnecessary words and lettering, while retaining the prominent circular camera module, reminiscent of the previous year's model. The aluminum sides are chamfered to ensure a comfortable grip, a detail that users will appreciate, especially when comparing it to other devices that may feel less ergonomic.
In terms of design, the Asus Zenfone 10 stands out boldly among its competitors, delivering a compact phone with flagship features and an attractive appearance.
Asus Zenfone 10: Camera
It's a common understanding that small phones often face compromises, especially in the camera department. However, the Asus Zenfone 10 manages to challenge this notion. It features a dual-camera setup on the back, consisting of a 50MP main sensor with a 6-axis Hybrid Gimbal Stabilizer 2.0 and a 13MP wide-angle lens with a 120-degree field of view. The front-facing camera sports a 32MP RGBW sensor that pixel bins to produce an 8MP final photo.
The standout feature here is the new stabilization system, which effectively keeps videos and photos steady. The powerful Snapdragon 8 Gen 2 processor and fast memory work in harmony to process the data captured by the sensors, resulting in clear photos and shake-free videos. In addition to the 6-axis gimbal stabilizer, Asus incorporates Adaptive EIS, which combines three field-of-view (FOV) settings to deliver exceptionally stable video footage.
However, the overall camera system falls slightly short of expectations. While the Zenfone 10 is capable of capturing good photos, it struggles when it comes to subjects that require closer focus. The toggle switch between 1x and 2x zoom doesn't make a significant difference in perspective. Although the Zenfone 10 offers an 8x digital zoom, the image quality becomes noticeably pixelated at such magnification. While the presence of a wide-angle lens is appreciated by some users, the ability to get closer to a subject and capture high-quality images is often more valuable.
Asus Zenfone 10: Performance, battery and Charger
The Asus Zenfone 10 is powered by the Snapdragon 8 Gen 2 processor, which is known for its strong performance and efficiency. It also offers up to 16GB of RAM, providing ample memory for multitasking, and up to 512GB of storage, allowing for plenty of space to store files and apps.
In terms of battery, the Zenfone 10 comes with a large 4300mAh capacity, which is impressive for a compact phone. During testing, it proved capable of lasting a full day for most users, even with moderate to heavy usage. It didn't overheat or become excessively warm, even during demanding tasks like gaming or using the camera.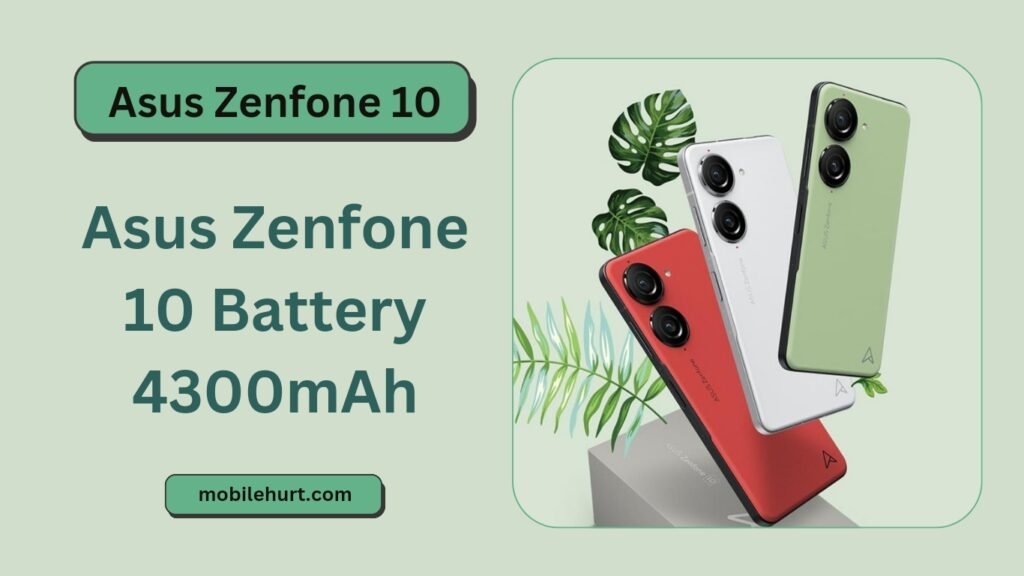 Charging the Zenfone 10 is convenient with its 30W wired charging support. Although it may not be the fastest charging technology available, it is still efficient enough to quickly top up the battery in everyday situations. In about half an hour, you can expect to get more than 50% of battery life. Additionally, the Zenfone 10 also supports wireless charging at up to 15W, which is a convenient feature if you already have a wireless charger.
Overall, the Zenfone 10 delivers strong performance, reliable battery life, and convenient charging options, making it a capable and user-friendly smartphone.
Asus Zenfone 10: Should you but it or not?
Reasons to buy the Asus Zenfone 10:
Compact size: If you prefer a small and easily pocketable smartphone.
Performance without compromise: The Zenfone 10 delivers powerful performance without sacrificing speed and responsiveness.
Good camera capabilities: It offers a capable camera system that performs well in most situations.
Reasons not to buy the Asus Zenfone 10:
Limited zoom capability: If you require a camera that can zoom in beyond 4x without compromising image quality.
Display limitations: If you seek a display that fully maximizes its potential.
Small phones are not as common these days, and if you want a phone that fits easily into your pocket, you may need to consider foldable phones like the Samsung Galaxy Z Flip 4 or the new Motorola Razr+. Finding a compact smartphone that offers both power and capable cameras with a display under six inches can be challenging. However, the Asus Zenfone 10 manages to bridge this gap by ticking almost every box when it comes to a modern smartphone.
While it may not boast cutting-edge features, the Zenfone 10 impresses with its solid build quality, a range of attractive color options, and a clean Android experience that offers customization without unnecessary clutter. The camera system, although not the most robust, performs well in most situations. The ability to enjoy a full day of usage without compromising on performance, specifications, or display quality is a remarkable achievement. Those who long for the convenience and usability of a smaller phone will likely appreciate what the Zenfone 10 has to offer.
FAQs about Asus Zenfone 10